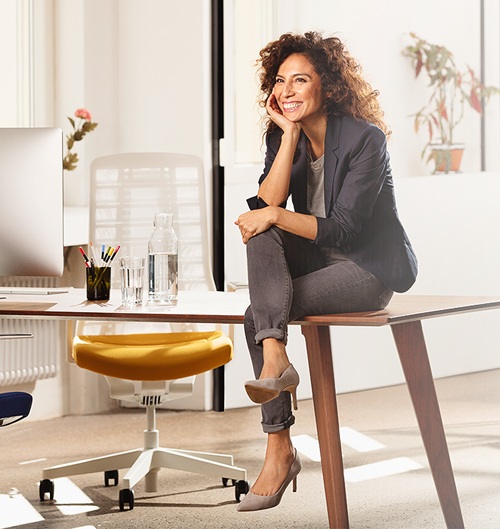 Let's make entrepreneuring easy.
Our START-UP SERIES is the perfect foundation
for your growing company.
Let the scent of leather and the warmth of wood
stimulate your brainpower.
Together, we make it happen.
Imagine your perfect office and work with us
to make it come to life.
Going to the office can be a delight.
Create an atmosphere that exudes comfort and joy so your staff
and visitors connect with your company.
EUROPA es nuestra serie para empresarios contemporáneos multi-culturales y cosmopolitas.
Con piezas versátiles y un look muy natural, puedes crear espacios de trabajo orgánicos para tu oficina o casa.

Starting at: $ 349