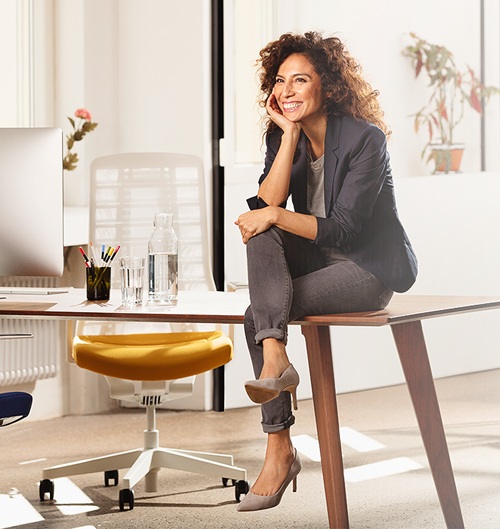 Let's make entrepreneuring easy.
Our START-UP SERIES is the perfect foundation
for your growing company.
Together, we make it happen.
Let's plan every detail of your workspace.
From drawing board to installation, we help you find the design profile that enhances your company's essence.

Personalizing every project to fit your exact needs of size and budget, we create an ideal layout furnished with impressive, stylish, high quality pieces that will empower your team and visitors.

Imagine your perfect office and work with us to make it
come to life.
Drink a coffee. Close a deal. Save the world.
Starting at $309